Want to work at The Sun?
We are looking for phenomenal individuals who would like to be a part of the Laughing Sun team!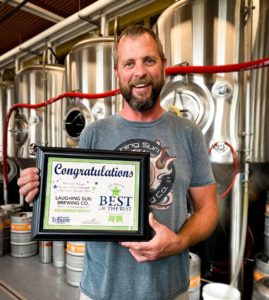 Laughing Sun was built on the concept of creating not only a great local brewery, but also a place where the local community feels welcome and involved. Our walls feature the work of local artists. Our stage is open to local musicians, poets, writers, and thinkers with original compositions and ideas.
Voted "Best Brewery" and "Best BBQ" in Bismarck by the Bismarck-Mandan community, we continually strive to provide an amazing customer service experience for our guests. If you would like to be a part of the creative and positive spirit at The Laughing Sun, apply with us!