Merry Christmas! Quick update for our Holiday Hours this coming week:
This experimental IPA is an exploration of different hop blends with each batch giving you a new flavor profile each release.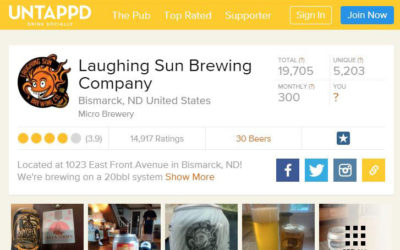 Join a community of craft beer enthusiasts and learn more about your local brewery's offerings.
This summer crusher is kettle soured and boiled with grapefruit and ginger.
McKinley Brown is BACK in 6-Packs and is available for pickup at the Brewery!
Space Probe Blue, a fan favorite, is ready to be packaged THIS WEEK!
Join us at The CraftCade in downtown Bismarck for a LSB TAP TAKEOVER!
Mon-Tues .... 4pm - 11pm
Wed-Thur ... 11am - 11pm
Fri-Sat ....... 11am - 12am
Sunday ........ 11am - 8pm