❓❓ Trivia: The Office
October 6, 2021 @ 7:00 pm

-

9:00 pm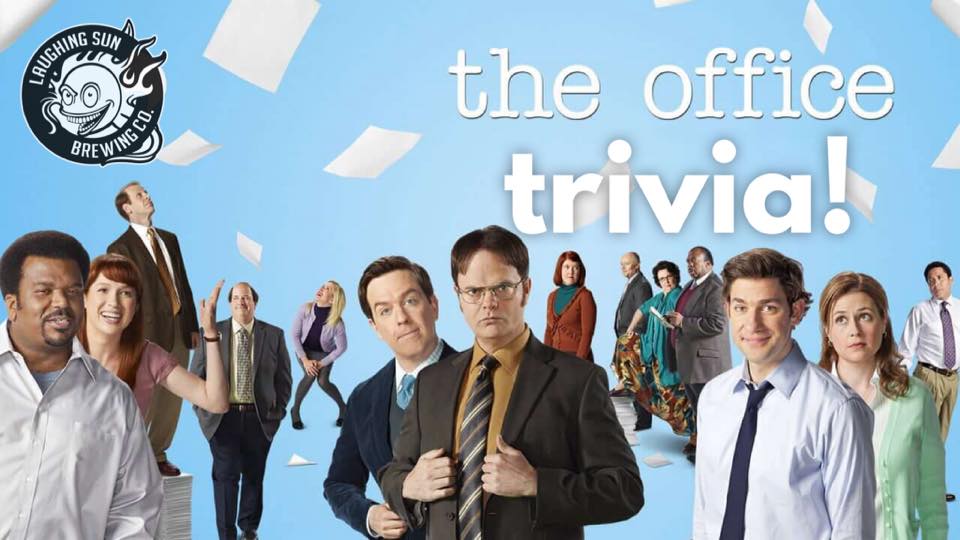 "If I had a gun with 2 bullets and I was in a room with Hitler, Bin Laden and Toby.. I would shoot Toby twice."
-Michael Scott
All things The Office! Get your seats early and let's see who takes the glory!
• Starts at 7pm!
• 3 Rounds!
• Teams up to 4!
• Prizes after each round!
• Grand Prize stash to winners!
• Family Friendly!